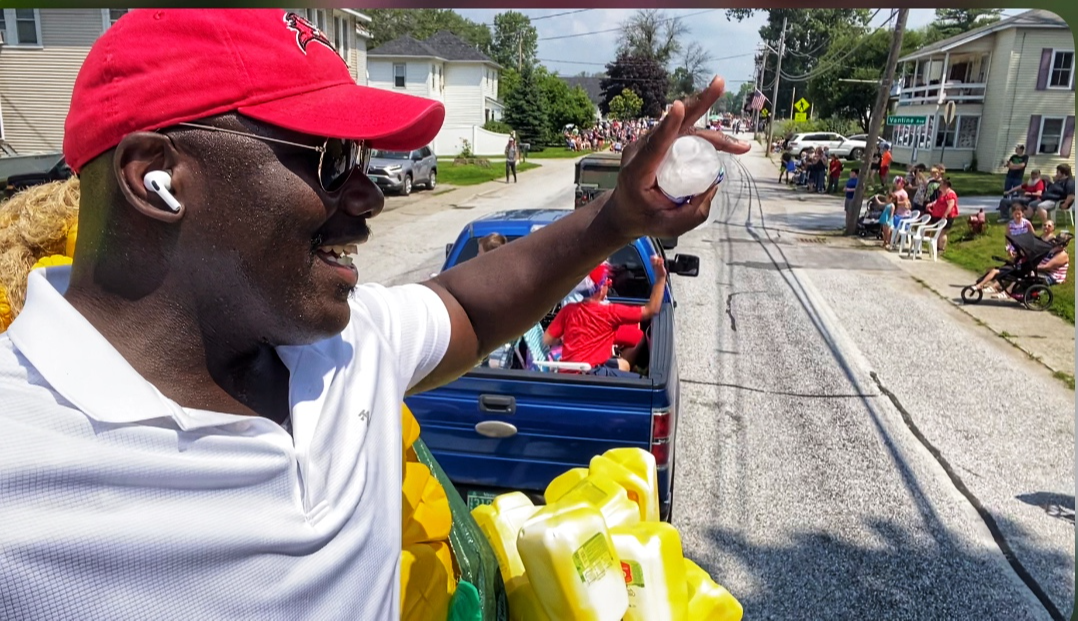 Dear Alburgh School Community,
Greetings to all the wonderful families, staff, and students of Alburgh School! As the new Principal, I am thrilled to be a part of this vibrant and nurturing educational community. With the summer season upon us, I want to express my gratitude for my warm welcome since joining this exceptional school.
Since stepping into this role, I have been overwhelmed by the support and kindness shown by everyone. The sense of camaraderie and dedication to providing the best learning environment for our students is truly remarkable. I am humbled to be a part of this extraordinary community and look forward to working closely with you all in the coming years. On another note, I had a fantastic time celebrating the Fourth of July with the Alburgh community on the winning float from Darby Farms. The event was a testament to this beautiful town's unity and pride. It was heartwarming to witness the spirit of togetherness that makes Alburgh so unique.
As we delve into the middle of our summer break, I encourage you to continue recharging your batteries. The past year has been filled with challenges; you have all demonstrated incredible resilience. Now, pausing, reflecting, and indulging in activities that bring joy and rejuvenation are essential. Whether spending quality time with family, exploring the great outdoors, or delving into a favorite hobby, I hope you find moments of relaxation and joy throughout the summer. Our summer program at Alburgh is in full swing, and our team of dedicated educators has designed various activities that combine fun and learning. Our summer programs have ignited the curiosity and enthusiasm in our young minds. Lastly, I cannot contain my excitement to have everyone back for the upcoming school year. Together, we will continue our journey toward building strong relationships and nurturing a close-knit school community. The foundation of our school is the collaboration between students, teachers, parents, and the community, and I am eager to foster and strengthen these bonds.
As the summer unfolds, I encourage you to stay connected with the school through our website and social media channels. We will let you know of any significant updates and events. Again, Thank you for the warm welcome and for making Alburgh School a special place, wishing you all a safe, joyful, and memorable summer.
With warm regards,
Principal Maylor