WELCOME TO THE ACEC ART PAGE
We are back to a typical schedule for unified arts classes, with a few slight changes.
Primary students have art twice a week for 30 minutes.
Intermediate continues to have art once a week for 45 minutes.
​Middle school students can choose between music and art, and some have both! They have classes at least twice a week for 45 minutes each.
Artsonia Classroom Mode
​
PARENTS – Our school is offering a way for students to submit their artwork to their Artsonia portfolio from home. Artsonia now communicates with Google Classroom. We will practice uploading work to Google Classroom and see how it appears in Artsonia.

Your child can use iPads or similar devices (or even a browser) to photograph their own artwork, make edits and enter artist statements - all on their own! The artwork will be reviewed by the art teacher prior to being published.

Download the Artsonia 6.0 app in the Apple or Android app store, then scan the Access Code below (or manually type in the code). You can also go to www.artsonia.com/class on a browser if you don't have a compatible device.

If you still need to activate your child account,
please visit
www.artsonia.com/parents
and enter this Parent Code
ZXY8MT6H​

You can view a short tutorial video by going to www.artsonia.com/videos/student-app
If you have any questions, please contact Artsonia at 800-869-9974 or info@artsonia.com
We will practice taking pictures of finished artwork and uploading it to Google Classroom as well as Artsonia. Artsonia is the online portfolio platform we have used for many years.
​
Only new students, students who have not activated their accounts and Kindergarten students will need to sign up for Artsonia at the start of the year.
Once a student's account is created, it stays with them for their time at Alburgh.
2020-2021 EVENING WITH THE ARTS VIDEO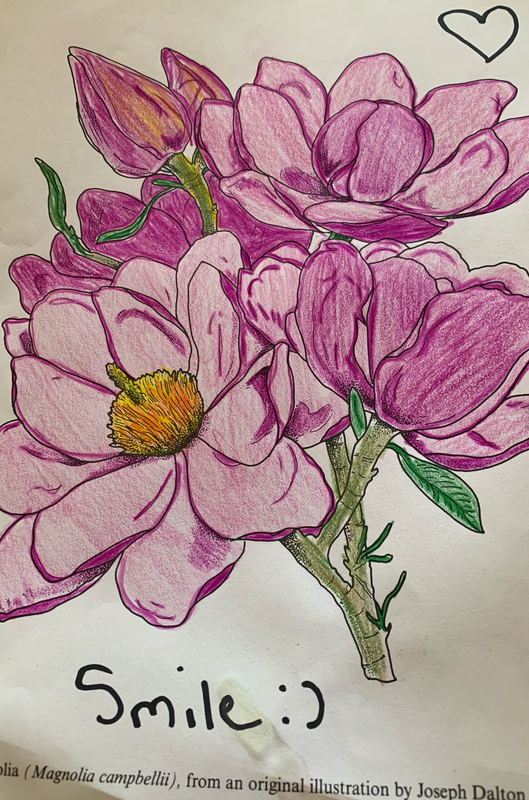 STUDENTS WILL NOT BE PROVIDED AN "ART SHIRT" (SMOCK) OR APRON THIS YEAR.
I WOULD SUGGEST STUDENTS WEARING CLOTHES THAT ARE EASILY WASHABLE WHEN THEY ARE SCHEDULED TO HAVE ART. WE WILL BE PRIMARILY USING PENCILS, COLORED PENCILS AND MARKERS WITH THE OCCASIONAL USE OF TEMPERA PAINT AND WATERCOLORS.
K- 2 & 6-8
Unified arts also use Class Dojo to indicate how class went for students and for communication between home and school. Please feel free to reach out through a message in Dojo if you have questions or concerns.
There is a list of drawing prompts to choose from if you simply want to work on your drawing skills.

​If you are able to, take pictures of any work and email them to me!
100 Silly Drawing Prompts
Download File
100 Sketchbook Prompts
Download File